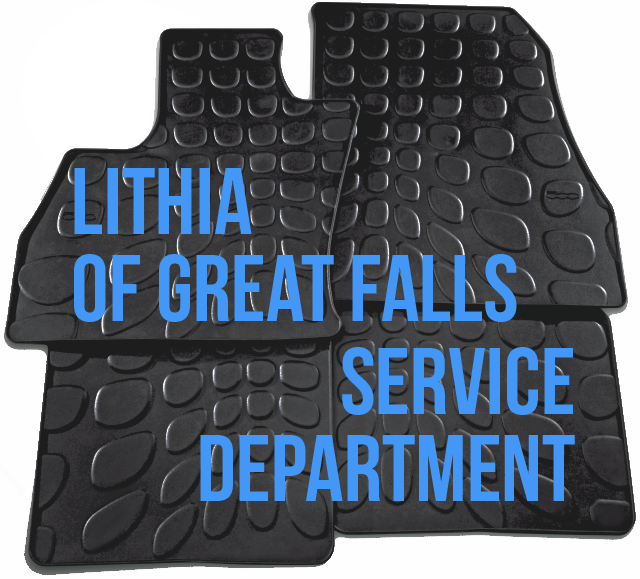 You Deserve the Best Service Possible for Your Chrysler, Jeep, Dodge or RAM: Come See the Lithia Difference with Mopar Expertise  
You do not have to be a gearhead to care about what's going on under the hood of your Chrysler, Dodge, Jeep or RAM truck. Whether you grew up having a hands-on education under the hood of an old clunker or if you do not even refill your own windshield wiper fluid, you are in good hands here at Lithia Chrysler Jeep Dodge of Great Falls.
Our team of Mopar experts are trained technicians who specialize in Chrysler, Dodge, Jeep or RAM models from yesterday and today. With our Assured Service Right Now, we promise you that when you take the time to schedule an appointment with us at our
Great Falls, MT
service bay, we will look at your car, truck, minivan or SUV right when you come in. We offer a quote up front, so you have some idea of the work we will be doing beforehand.
Whether you are bringing in your vehicle for a routine maintenance procedure like an Oil change or a tire rotation, or a larger issue like a brake repair, we guarantee our service, parts and labor for either three years or 50,000 miles, whichever comes first. With our genuine manufacturer parts we use in our parts department you get the peace of mind knowing the quality and reliability of the brands that you already trust.
We know how difficult it can be to take time out of your busy schedule for a maintenance visit to a mechanic, so we made it easier. You can give us a call at
(888) 903-0480
, or
schedule your appointment online
. However you choose to book it, we will be ready and waiting for you at
4025 10th Ave South, Great Falls, MT 59405
. Come in and see what set Lithia service apart.
Car Repair in Great Falls - Lithia Chrysler Jeep Dodge of Great Falls
It happens to us all, at some point your going to need to repair and service your car. For exceptional RAM, Dodge, Jeep Chrysler auto repair and service in Great Falls, visit our service department.
More About Our Great Falls Service Center
We provide exceptional auto service using state-of-the-art car repair equipment in our Great Falls dealership. We are convenient to the area and located at 4025 10th Ave South in Great Falls, MT. Use our service appointment form to schedule car repair today, the button is on the right side of this page. Are you a "Do It Yourselfer"? Check out our Great Falls auto parts page for information on getting car parts for your new or used RAM, Dodge, Jeep or Chrysler.